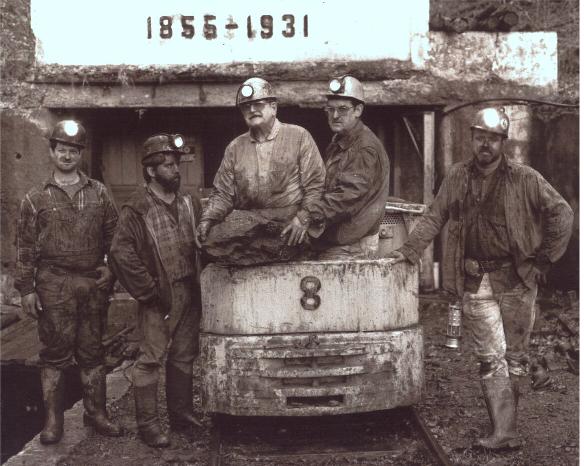 Five of the mine volunteers that worked in the No. 9 Mine to refurbish and bring it up to state specs for tourism. From left to right: John Fauzio, mine superintendent, Greg Yurchak, Mine Foreman, Dave Kuchta, Jack Julo and Dave Zebian. Dan Farber was absent at the time this picture was taken.
Kuchta and Julo are holding the first large piece of coal that was brought out of the No. 9 mine since it was last worked in 1972. This coal was a part of the second exit or escape way that was needed to comply to State and Federal laws.
Reproduced with the permission of Dave Kuchta, author and publisher of: "Once A Man, Twice A Boy"